Hybrid Deployment Schemes
deployment schemes can be combined when building a cluster.
Example: Failover Storage with Additional Filtering Nodes
With this implementation scheme, database copies are stored on different servers (replicated), but the number of database replicas is less than the number of MITIGATOR instances in the cluster. Some instances access remote databases via TCP ports: 8888, 2003, 3080, 5432. In this example, the graphite and acceslog subsystems are included as external modules.
For correct system operation all packet processors must have the same amount of system resources available.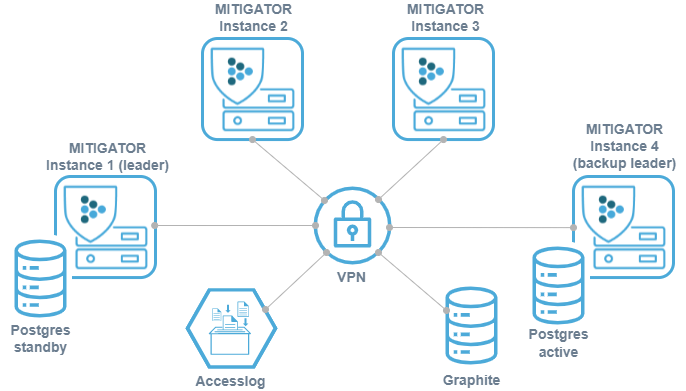 Setup